Putting Fun Into Balanced Days / Lunch Hours and After School!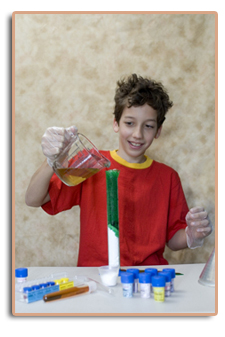 Radical Science School Clubs are an amazing addition to any school's planned activities. Registration forms are provided, bundled and ready to go! Class lists and confirmation calls are maintained, and classroom management and parent communication are priorities for us. We continue to inspire even when school is out! Our hands-on, one-hour science programs are themed around a particular area of science and include such topics as chemistry, oceanography, climate change,  polymers, light spectrum and more!  Children can join us for more then one session – as we have revolving programs. Children will engage in exciting hands-on activities, experiments, watch amazing demonstrations and participate in challenging discussions. Radical Science-Science Clubs offer children a chance to see just how cool science can be!
There is no cost to the school!
Clubs run for 6 weeks and parents register.
$69 tax included.
Families registering will also receive a $10 discount on the 2nd + sibling registered.
Book a 2nd or 3rd Term! We have multiple sessions!

We work with local school boards when required, for any necessary permits.
Classroom Spaces used are tidied after each visit.
With every club session a school agrees to host, Radical Science will give back!
Custom Clubs of 8 Weeks + are available.
Science Clubs are Hands on and guided by the questions of the children.
Meet National and Provincial science curriculum standards.
Are led by trained, animated instructors.
Follow professional lesson plans.
Include unique equipment, visual aids and even some "Every Day" materials so children can relate.
Sessions are presented and guided in an age appropriate manner.
Science Clubs in the schools are seen to parents and the community as quality, and enriching programming.
Are Easy to Plan and Easy to Run!
Ask about our Club Benefits, School Council Fundraising and Scholarships!