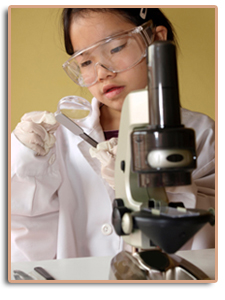 Hello All!!
The craziness of March Break is over but with it comes …. Spring! A time for new things!
But before we talk about the new stuff, I just wanted to thank my entire staff for all their hard work and support over March Break. This year's March Break was not without its hitches, but knowing that my staff was there to support Radical Science and myself made it soooo much better! They worked hard writing new material, filling in and making lots and lots of cotton candy and loot bags! I particularly want to thank Dr Neon and Neutron Don who worked extra hard at a moment's notice and Dr DNA who jumped in to save the day and replace a missing scientist. Thanks to them, our Structures workshops at the Ottawa Libraries and shows at Billings Bridge as well as many other workshops were all very well received.
Without our fantastic scientists, there would be no Radical Science.
So … just before March Break, we launched our brand new birthday party "Party Prehistoric"! Dr Laura Boratory was the very first to try it out and it got rave reviews! A few adjustments to the timing, and we're ready to roll! Myself and my boys (Atomic Adam and Magnetic Matty) had so much fun at CTV Morning Live introducing Kurt to the new party. If you'd like to see some video, follow the link on our "Media Appearance" section.
We are also working hard on our Facebook page! I've been posting pictures, science humour and videos almost daily! At every show, we encourage people to "Like Us" because they never know when it will get them a "surprise"!!
Plans for summer camp are also well under way! I gotta say, I think Dr Laura Boratory and Dr Neon are going to make this our best camp ever!!! They've already bounced some awesome ideas off me and are so excited to think of new ways to teach and have fun at the same time! We are very lucky this year that we have a bilingual counsellor at camp this summer! That has allowed us to add an extra week in … Orleans! Our first summer with a location in the east end!
Last but not least, we have a contest for those that attended our 2 Billings Bridge shows … in your Radical Science loot bags, there was a coupon flyer. That flyer has 2 spelling errors on it (and a rather technical grammatical error! lol). Rather than waste all that paper that it was printed on by not using them, I decided to think ecologically and have a contest!
If you "Like Us" on Facebook AND send me a message with the 2 errors, your name will be entered into a draw for an awesome science prize that includes a free birthday party! A name will be drawn every month on the last day of the month starting March 31st!